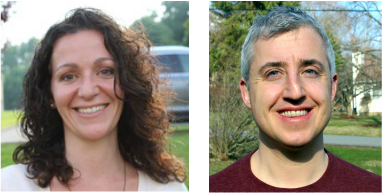 An Integrative Approach to Health & Wellness
Welcome to Maffetone Wellness!

The goal of our practice is to empower your body with the necessary nutrients needed for health and healing. This happens through education and one-on-one counseling sessions geared to pinpoint nutrient and dietary insufficiencies while assessing and supporting healthy functioning of the body systems. Underlying insufficiencies put a tremendous strain on your body and its ability to function well. By focusing on these aspects, we are able to support and improve your overall well-being.

We combine whole foods nutrition, lifestyle modifications, stress-reduction tools, nutritional supplementation, and herbal therapies. There is no "one size fits all" health protocol. We create a unique and individualized plan specifically for you, and your need. We will help you to make changes in your life that will empower you, improve your overall health, and restore energy and vitality.
Too many people suffer from many various ailments and have nowhere to turn for real, honest guidance, directions and solutions. While I do not diagnose, treat, or claim to cure any illness or disease, holistic interventions and guidance through our office can give your body the tools it needs to deal with many common problems.

The result of our modern society's typical diet, lack of exercise, and increasing levels of stress has led to:

~An obesity epidemic
~Metabolic Syndrome, Insulin Resistance, and Diabetes
~Cardiovascular Disease
~Neurodegenerative Diseases
~Autoimmune Disease
~Cancer
~Digestive problems
~Food Allergies
~Fatigue, Insomnia
~Brain fog, poor memory, difficulty with focus and learning
~Headache, migraine
~Chronic aches and pains
~Arthritis
~Hormonal Imbalances
~Skin problems: eczema, psoriasis, acne, rashes
~and many more

Our job is to create balance within your body. Given the vital and essential nutrients so many of us are lacking today, your body will being to function better, it will be stronger and better able to manage many of the chronic ailments plaguing our society today.

Our office is located in Bethel, CT. However, we also work with clients from a distance through telephone, email, and Skype.

Please contact us at maffetonewellness@gmail.com for more information.






We are proud to offer Standard Process and MediHerb nutritional supplements and herbs in our practice.