Philip Maffetone, LMT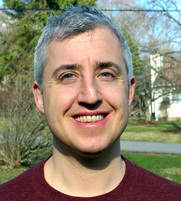 Philip J. Maffetone, LMT, combines massage, body work and manual bio feedback techniques to help alleviate stress, pain and to promote overall wellness.

Phil treats clients throughout the Hudson Valley and Connecticut, either at the Maffetone Wellness office in Bethel, CT or in the comfort of the client's own home.

A graduate of the Finger Lakes School of Massage, Phil combines Swedish massage with deep tissue work, acupressure and Shiatsu to help calm the nervous system, allowing muscles and tissues to heal. Phil also provides pregnancy massage, elder massage, medical massage, sports massage, neuromuscular therapy, connective tissue therapy, oncology massage, reflexology and essential oils. Phil also uses manual bio feedback, a non-invasive technique that utilizes simple movements and massage to help restore communication between the brain and the affected muscles. He also works in the fields of whole food nutritional supplement sales and sleep science. His experience in both fields helps inform his work.

For more information or to schedule an appointment, call Phil at (845) 397-7097 or email maffetonemassage@gmail.com.


---